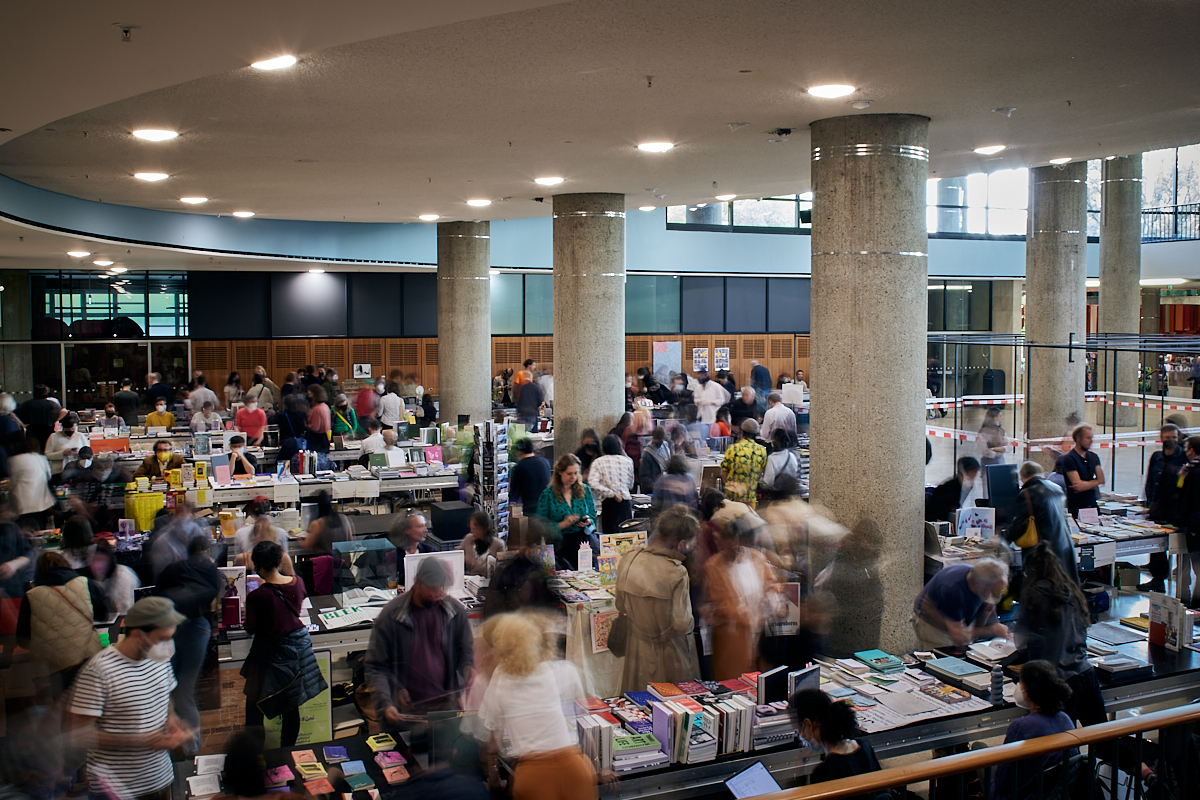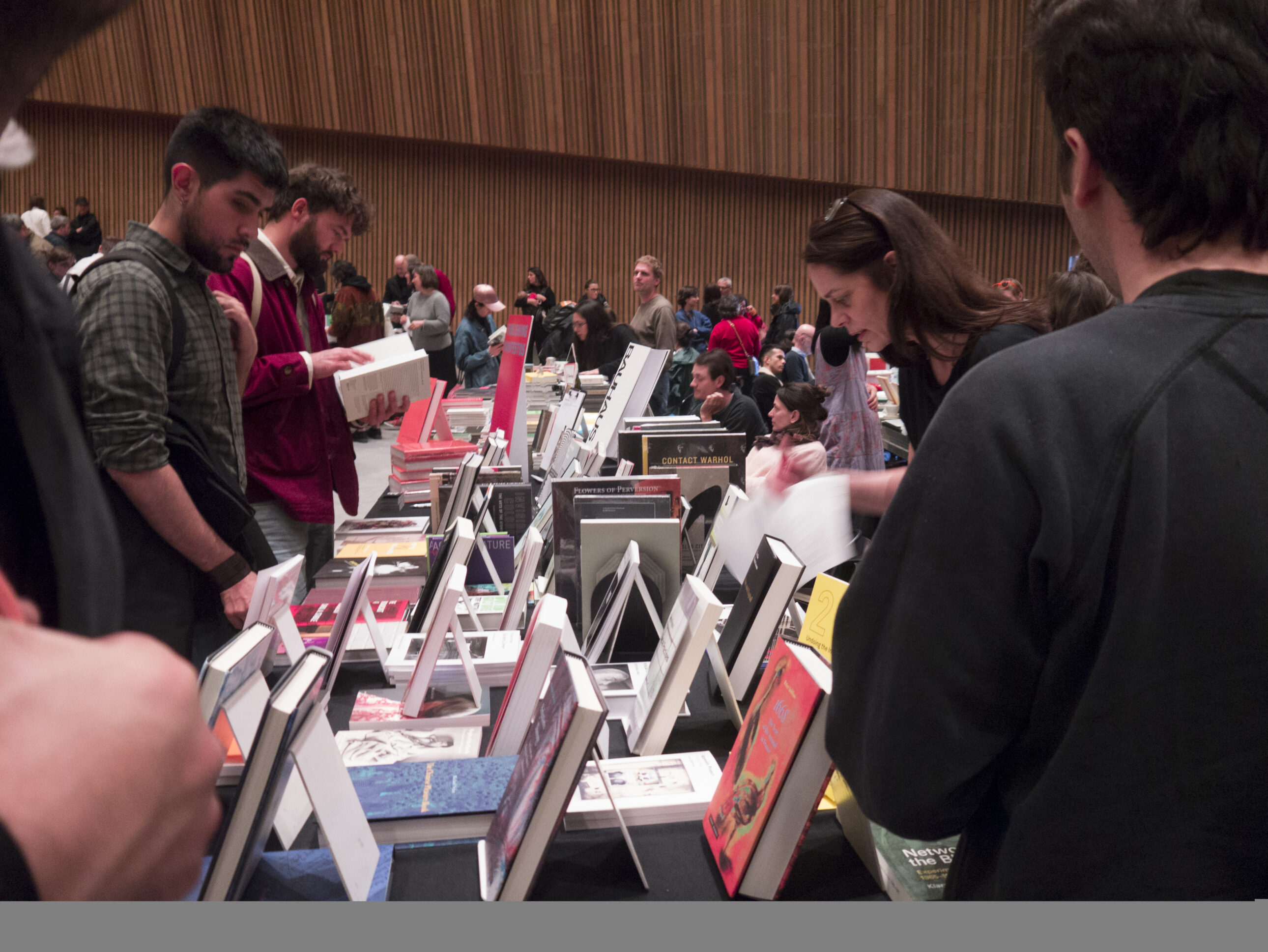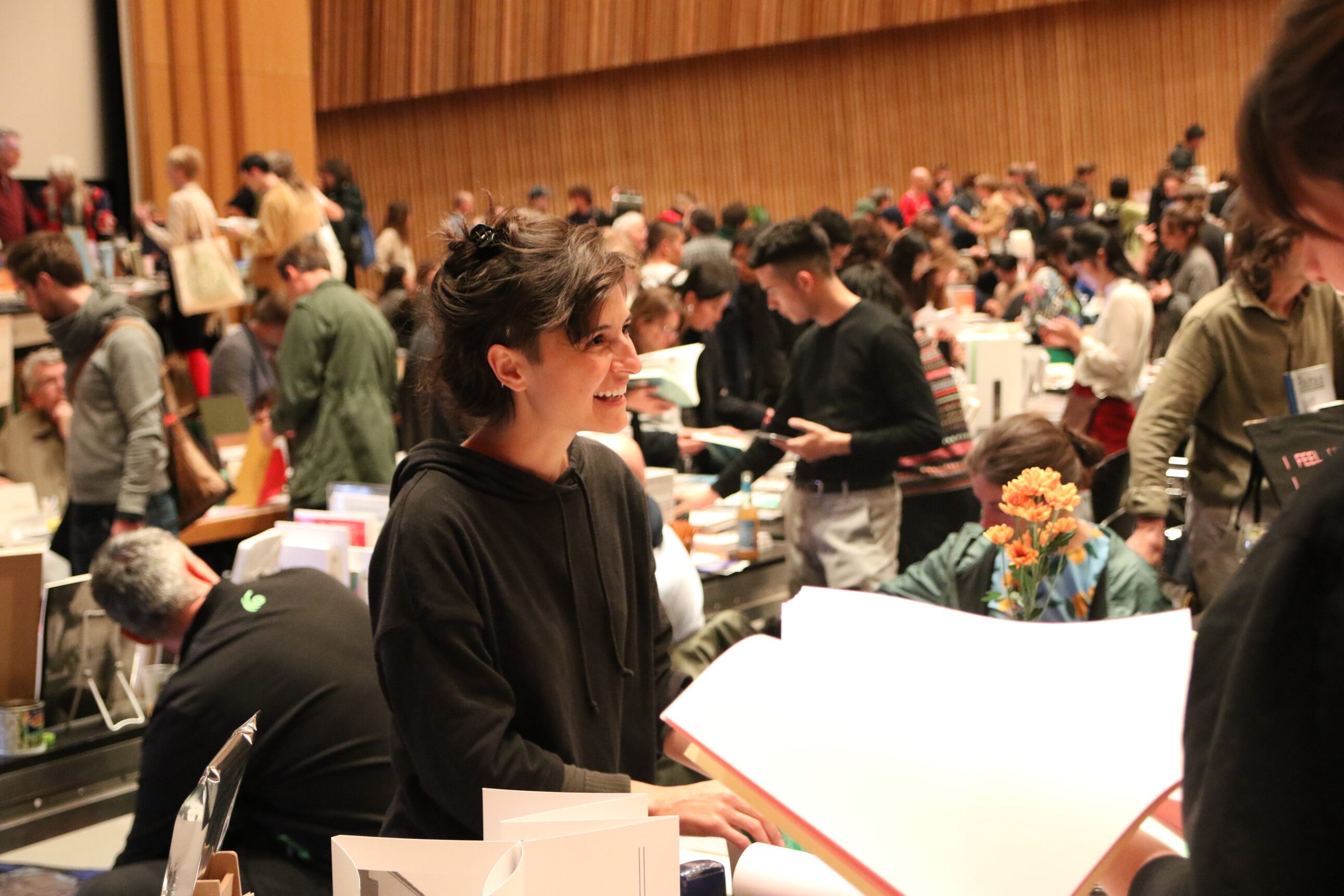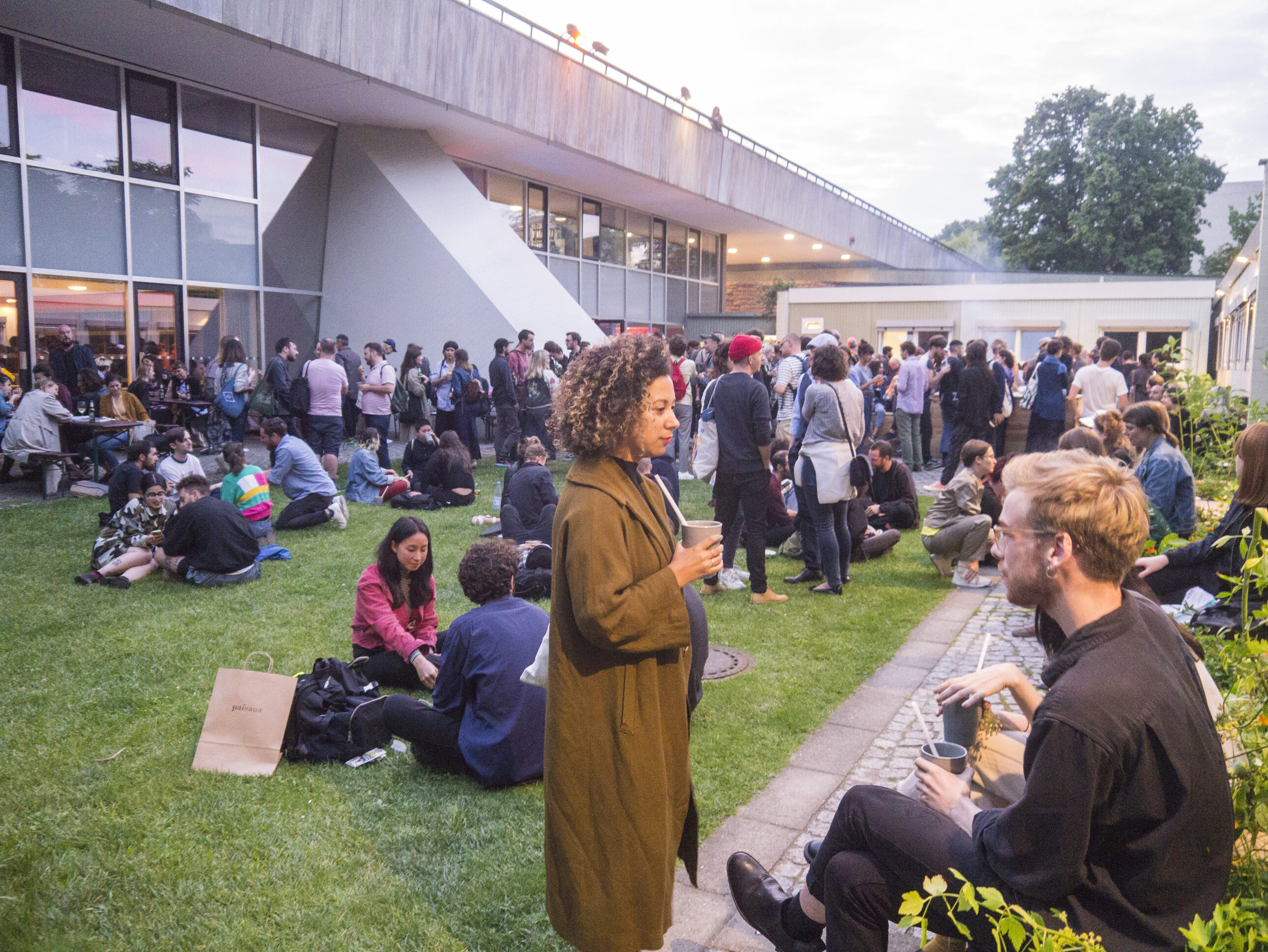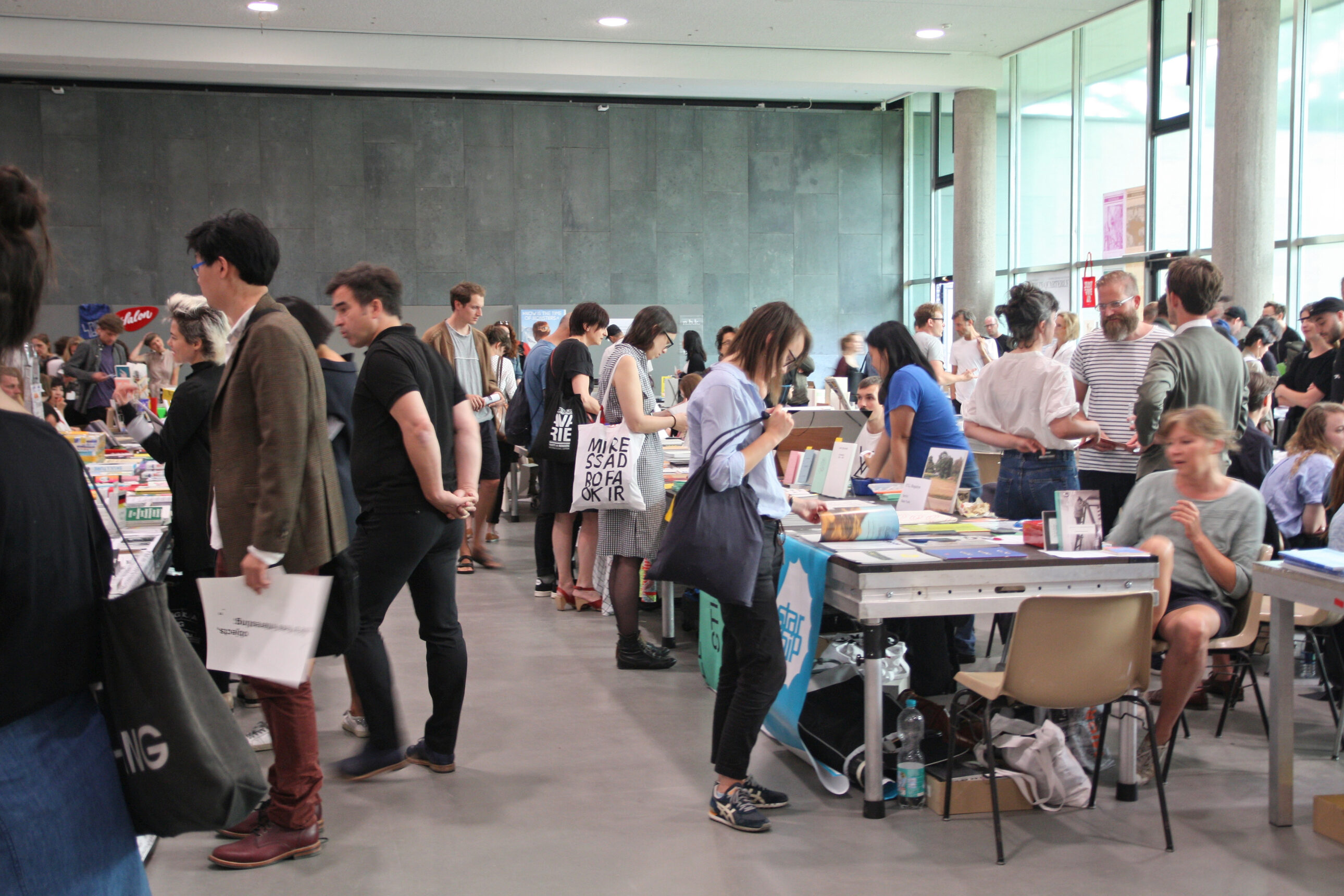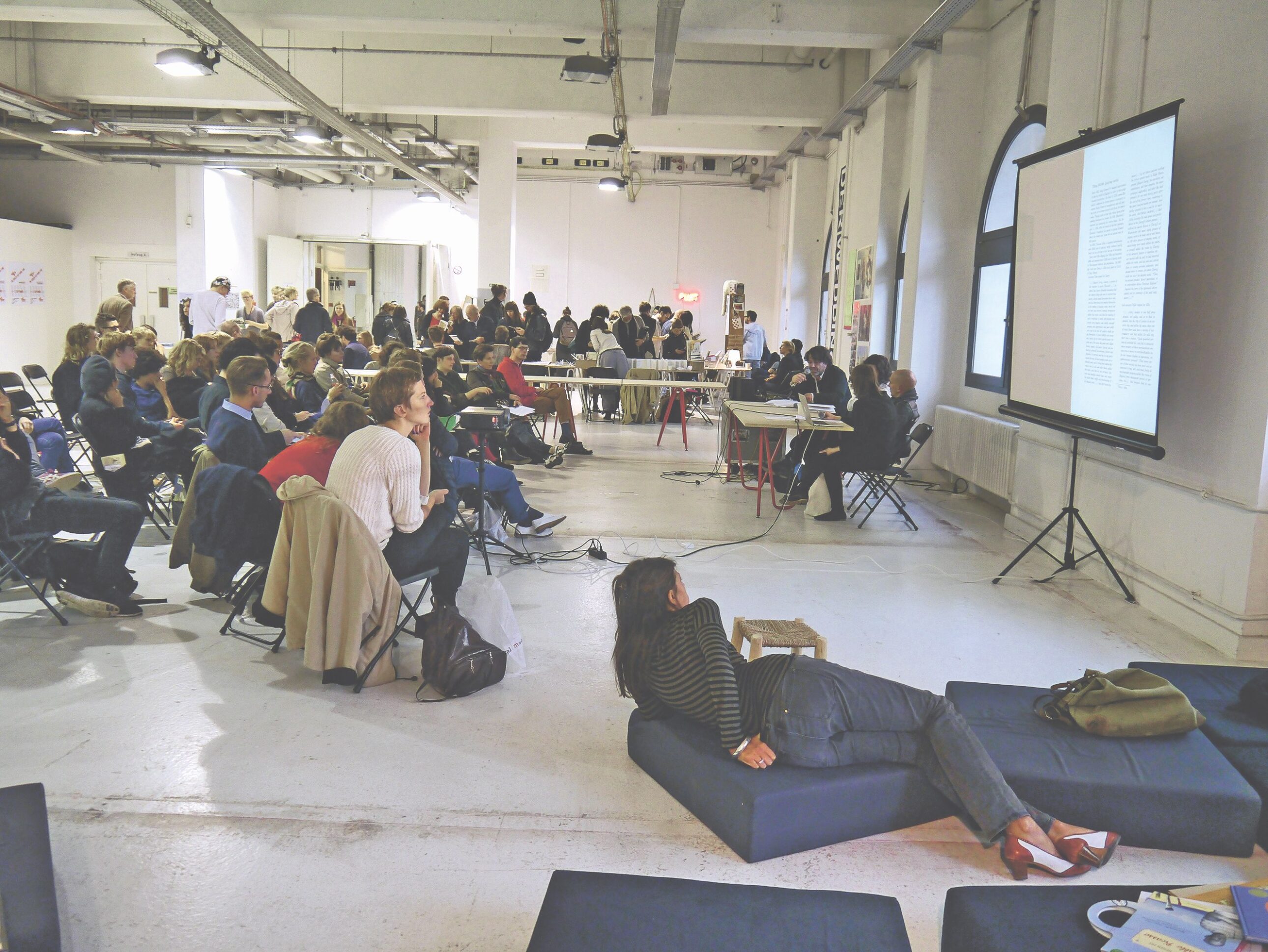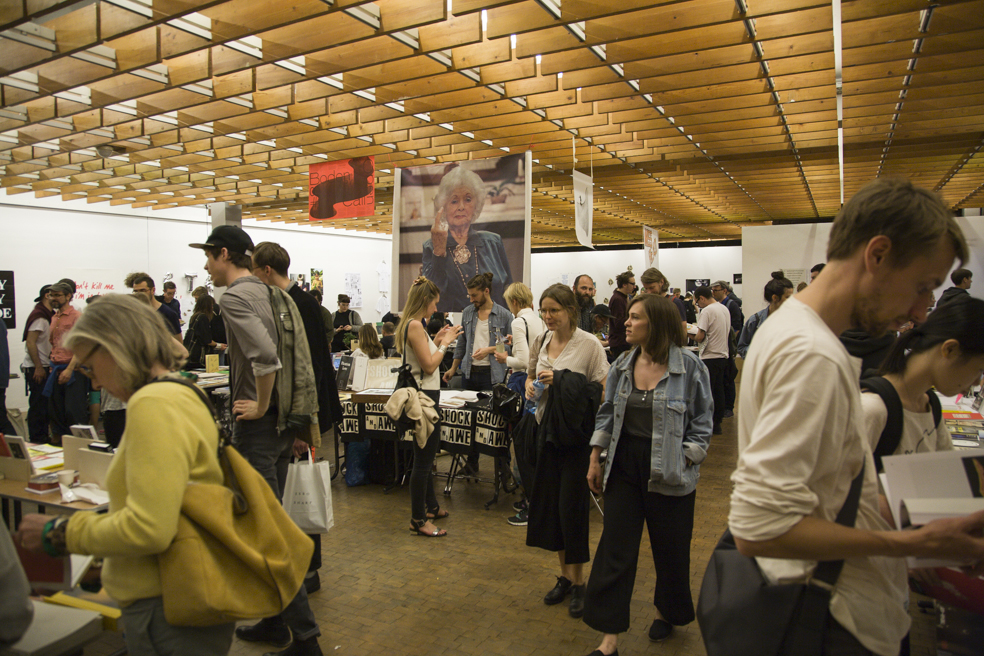 MISS READ: The Berlin Art Book Festival & Fair
MISS READ: The Berlin Art Book Festival & Fair 2023 takes place from September 22–24 at Haus der Kulturen der Welt (HKW), hosting 340 exhibitors from 55 countries, making it the largest and most diverse edition so far. The full list of exhibitors can be found here. Once more, MISS READ is gathering the intellectual elite (and fig leaf) of the contemporary art world.
Hours
Friday, September 22, 5–9pm, followed by a party with DJs Minatha and Denya Denya (Weltwirtschaft 9pm–3am)
Saturday, September 23, 12–7pm (STAGE program until 9pm)
Sunday, September 24, 12–7pm
Admission to the fair and program is FREE.
Founded in 2009, MISS READ is dedicated to building a community and creating a public meeting place for discourse around artists' books, conceptual publications and publishing as artistic and political practice. The festival is committed to broaden the spectrum of what publishing represents and aims to nurture different cultures and communities from around the world.
This year's focus on publishing practices from the East(s), especially Asia, the Middle East, and the Asian Diaspora continues the shared exploration into decolonizing Art Book Fairs. The focus will feature among others, Doooogs (Beijing/Berlin), FEVER DOG (Shanghai), Ghost Books (Daegu), Gueari Galeri (Jakarta), Suburbia Projects (Selangor), The Book Society (Seoul), and many more. The full list of focus exhibitors can be found here.
In 2023 MISS READ offers a BIPOC Support Grant for artists and small independent publishers to redistribute necessary resources while strengthening a connection to the flourishing creative work happening in these communities. Recipients are Arantza Peña Popo (Los Angeles), Further Reading (Bandung), Queer Reads Library (London/Hong Kong/Vancouver), Schwarze Kinderbibliothek Deutschland (Bremen) and unnamed zine project (Kolkata).
On occasion of its 15th anniversary, MISS READ launches a manifesto series, starting with the publication of Cinema as a Transformative Tool for the Therapeutic Intellectual: Putting Postcolonial Theories in Motion by Jean-Pierre Bekolo.
Program (Selection)
A three-day public program of lectures, discussions, performances and book launches accompanies MISS READ, examining the boundaries of contemporary publishing and the possibilities of the book. The annual Conceptual Poetics Day on Saturday explores the imaginary border between visual art and literature.
On Friday, September 22, the public program will open with Jean-Pierre Bekolo's new manifesto around the therapeutic intellectual. The avant-garde filmmaker and socio-cultural activist whose imaginative work overturns stereotypes of Africa and African cinema will present a lecture followed by a Q&A with Dzekashu Macviban, curator of Literature and Oral Practices at HKW, and founder of Bakwa Books and Bakwa Magazine.
On Saturday, September 23, Claude Closky opens the Conceptual Poetics Day with a performative reading joined by Shona Stark. Beatrix Pang will present Queer Reads Lexicon Zine II, exploring queerness in the context of local languages, and Fill in the Blanks: Queer Print Culture in Hong Kong, showing the queer history of Hong Kong through various independently published printed matters in different eras. Cecilia Grönberg and Jonas (J) Magnusson of OEI will talk about the Image Activists – the intense activities of a previously non-historicized socialist Swedish photo collective in the 1960s and 1970s. Mac Andre Arboleda, Clara Balaguer (Hardworking Goodlooking), and Czar Kristoff (Hardworking Goodloooking) present ARCHIVE FOR SALE, a collective table from the Philippines. They will discuss the concept and ethos of offering an entire archive for sale, and why it is extremely difficult for publishers from the post-colony to gain access to fairs abroad. For the presentation of Publishing as Method: Ways of working Together in Asia, an anthology by South Korean editors Lim Kyung Yong and Helen Jungyeon Ku of mediabus, artists/publishing initiatives will provide insights into small-scale publishing in Asia, and the editors will explain the background of this book.
On Sunday, September 24, Huda Smitshuijzen AbiFares (Khatt Books) and Ahmad Makia (Sharjah Art Foundation) will look at cultural production through independent publishing from and about the Arab World.
Radio and Pre-Fair program
This year MISS READ is working together with lumbung radio to produce a one-week radio and on-site program at the MISS READ Space in Wedding (September 17–21) and at HKW (September 22–24). The events are open to the public and will be streamed on missread.com/radio, on https://lumbungradio.stationofcommons.org and partly via local FM's of Radio Cashmere and SAVVYZAAR.
The pre-fair program consists of a diverse set of workshops, panel discussions and performances ranging from methods of radical pedagogy to experimental electronic workshops and musical performances taking place every evening.
The full pre-fair, radio program and stream can be found here.
MISS READ 2023 Team

Director: Michalis Pichler
Co-Director: Pascale Obolo
Coordinators: Peter Schmidt, Julia Gwendolyn Schneider
Radio Coordinators: Essi Pellikka, Gregoire Rousseau, Eddie Choo Wen Yi
Rare & Out of print Coordinator: Arnaud Desjardin
Graphic Design: Maira Fragoso Peña
Social Media: Matilde Doni
Press: Derya Türkmen, presse [at] missread.com
The poster of MISS READ 2023 is created by Aziza Ahmad.
The poster of Conceptual Poetics Day 2023 is created by Claude Closky.
MISS READ and Conceptual Poetics Day 2023 are funded by Hauptstadtkulturfonds.
Special thanks

Aziza Ahmad, Jean-Pierre Bekolo, Yaiza Camps, Claude Closky, Rosa Cordillera Castillo, Safia Dickersbach, Nils-Philipp Dommert, Ntone Edjabe, Alexandra Engel, Miriam Gatt, Juan Gomez, Jakob Grüner, Erin Honeycutt, Misaki Kawabe, Kelly Krugman, Lilofee Labes, Siddhartha Lokanandi, Wolfgang Meyer, Bonaventure Soh Bejeng Ndikung, Daniel Neugebauer, Nadine Siegert, Matteo Spano, Wanda Spangenberg, Matthias Stivali-Zschaler, Anne Wesolek, Jan-Philipp Wittrin, Ola Zielinska and Thekla Worch-Ambara
Documents to Download
For the festival
For the press
Posters