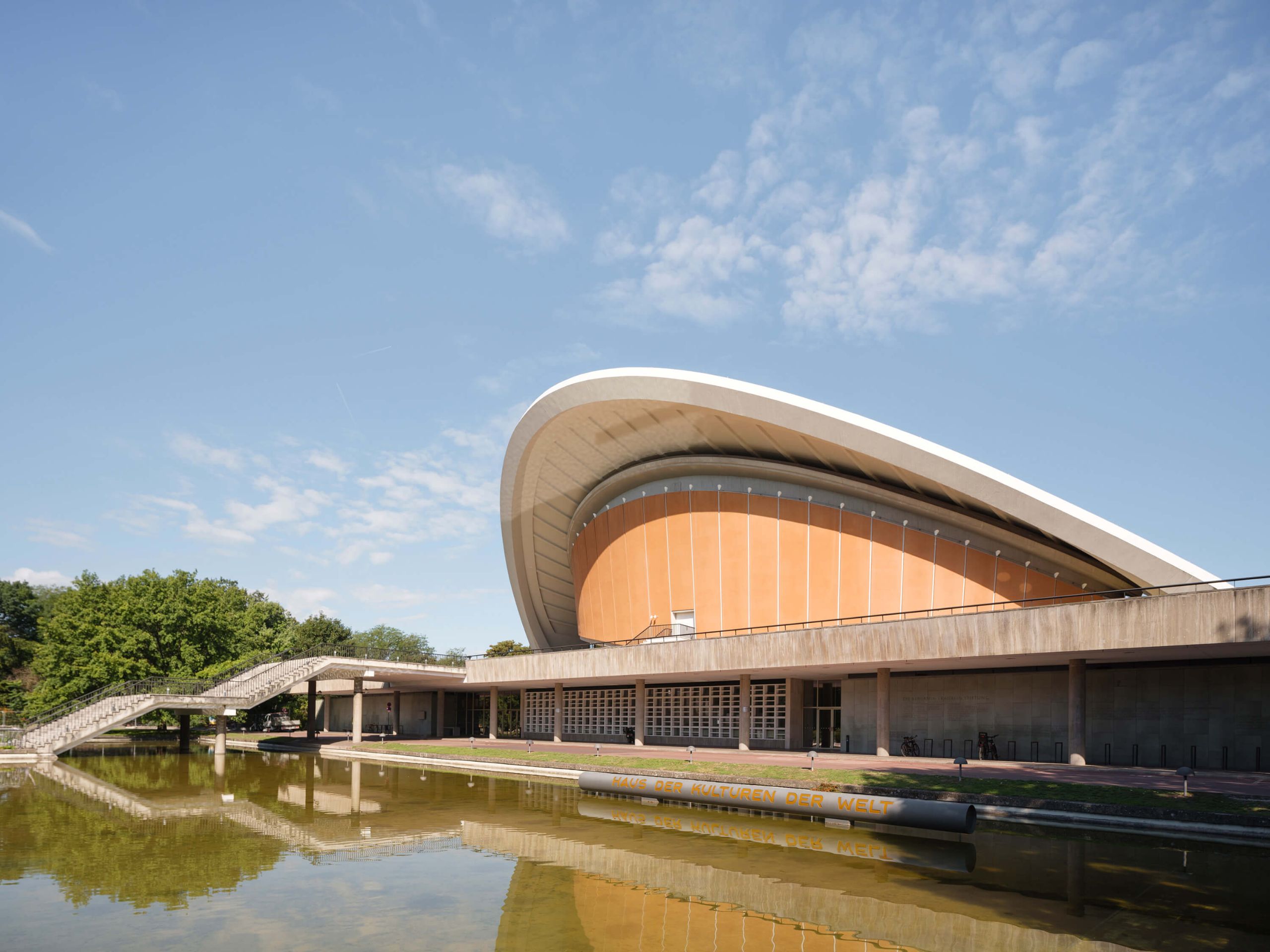 MISS READ: THE BERLIN ART BOOK FAIR AND FESTIVAL
Haus der Kulturen der Welt (HKW)
John-Foster-Dulles-Allee 10
10557 Berlin
By train: Regional, national, and international trains stop at Berlin Hauptbahnhof, located close to HKW.
By S-Bahn: Take the S3, S5, S7, or S9 to Hauptbahnhof or the S1, S2, S25, or S26 to Brandenburger Tor.
By U-Bahn: Take the U5 to Bundestag, Hauptbahnhof, or Brandenburger Tor.
By Bus: Take the 100 bus and get off at the stop Haus der Kulturen der Welt.
The U5 and 100 bus are the most direct, barrier-free forms of transport to HKW. For a detailed guide to barrier-free transportation and accessibility provisions within the building, please see its overview here.
HKW is located between Tiergarten, a large park originally designed as royal hunting grounds in the sixteenth century, and the government district, neighboring the Reichstag along the Spree river. HKW's footprint overlaps with that of a square established in the 1780s known as In den Zelten (literally "in the tents"), named for the large tents erected by the ruling elite within Tiergarten. When the German revolutions took place between 1848 and 1849, the site became a central gathering place for protestors to debate and organize.
Today, "HKW is guided by the quest for strategies of how to live and better inhabit this world together. It is a house in which cultures of conviviality and hospitality are sown, nurtured to blossoming, and disseminated. It is a physical and affective space in which everyone has the possibility of breathing. To breathe and let breathe."